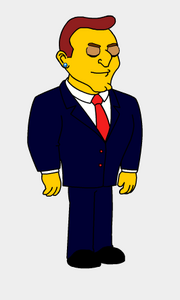 Jhonerick Arreza
(
Jhonerick2000
and/or
jhonerick1999
on YouTube) is a Good User Philippine-American respected TTS video maker, GoAnimating, pianist lesson, guitarist lesson, guitarist tuner, conductor, pianist, musical teacher, timpanist lesson, cartoon historian, timpanist, from Mayon St, Quezon City and Los Angeles, California. One of the oldest TTS video makers, music lessons, cartoon historian and orchestral music at age 13-58 from 2015-2058, he has made nearly 312 TTS videos since August 2012 312 under his former account, jhonerick1999, and his current account. He moved on January 1, 2015, near Los Angeles.
As of April 2, 2014, jhonerick2000's channel got 15 subscribers.
Colors and Backgrounds
The color for the built-in caption fonts is white (only in Looney Tunes Intro Bloopers, Mr. Mighty and Suspac Gets Grounded and Screen Gems S from Hell Bloopers, and Jhonerick2000 Gets Ungrounded). In Funny Signs, the color of the captions is random, but mainly cyan, white or yellow.
Personnel
Gender: Male
Voice: Dallas, Brian, Diesel (in yelling out of users)
Likes: TTS Video Makers, Great Paramount Cartoons Openings in Earth 2 of 20th Century
Dislikes: ????
Status: Ungrounded
Friends:  RobertCoateAnimation, Caroline0204, Mordecai Joyce, WilliamWill2343, awildmewFromROBLOX, and more...
Enemies: Videogamenerd1000, Tony Dawson, Warren James Cook