Peter Rosenberg is a character who wears an eyeglasses. He has brown skin and he wears black shirt and pants.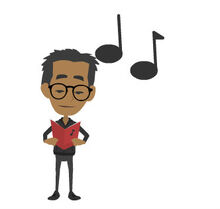 Bio
Full Name: Peter Douglas Rosenberg
Gender: Male
Born: August 25, 2006 (8/25/2006)
First Birthday: August 25, 2007 (8/25/2007)
Lives in: (unknown)
Birthplace: United States of America
Zodiac sign: Virgo
Chinese zodiac sign: Dog
Chinese zodiac sign element: Fire
Age: 12
Nationality: American
Voice: Justin
Blood Type: AO
Color signature: Lightest black or Super Duper Darkest Gray
IQ: 1Unknown
Grade: 7th
Likes
Using / Playing computer
Watching TV
Oggy And The Cockroaches
Tom And Jerry
Tom And Jerry Show
Tom And Jerry Tales
Mr. Bean
Amazing World Of Gumball
Adventure Time
Minecraft
Roblox
Scribblenauts
Acrobats
Aerodynamics
Airplanes
Animals
Anime
Arcade
Archery
Baking
Baseball
Basketball
Billiards
Books
Cars
Cats (sometimes)
Chopping
Cleaning
Cooking
Dancing
Detective Conan
Dogs
Doraemon
Driving
Driving / riding a bike
Doodle
Drawing
Experiment
Flying
Football
Frisbee
Gymnastics
Hatsune Miku
Ice skating
Karate
Kayaking
Life hacks
Magic
Magic tricks
Manga
Mojacko
MUGEN
Naruto
NES / Playing NES
One Piece
Painting
Oil painting
Abstract painting
Surrealism painting
Spray painting
Playing piano
Playing organ
Playing harpsichord
Playing guitar
Playing ukulele
Playing electric guitar
Playing violin
Playing viola
Playing cello
Playing double bass
Playing mandolin
Playing banjo
Playing harp
Playing xylophone
Playing drum kit
Playing snare drum
Playing bass drum
Playing maracas
Playing triangle
Playing cabasa
Playing guiro
Playing tambourine
Playing bongo drums
Playing conga drums
Playing gong
Playing marimba
Playing glockenspiel
Playing vibraphone
Playing cymbals
Playing harmonica
Playing accordion
Playing celesta
Playing clavichord
Playing keyboard
Playing synthesizer
Playing turntable
Playing sampler
Playing drum pads
Quilting
Running
Skateboard
Sketching
SNES / Playing SNES
Snooker
Soccer
Stitching
Running stitch
Back stitch
Stem stitch
Cross stitch
Swimming
Tennis
Trains
Tricks
Volleyball
Walking
Writing
Yo-yo
Being ungrounded
Behavior card day
Behavior number day
Dislikes
Being grounded
Punishments
Punishment days
Wearing nappies
Arrested
Going to jail
Going to prison
Being failed in exams
Having detention
Having suspension
Being expelled
Getting held back
Bullying
Cyberbullying
Trolling
Spamming
Hell
Military schools
Getting in dead meat (in behavior card / number day)
Anxiety
Having trauma
He has
Weapons
Baseball Bat
Hammer
Taser
Saw
Drill
Ninja Star
Shuriken
Knife
Military Knife
War Hammer
Sword
Katana
Spiky Bat
Axe
Hatchet
Pickaxe
Sawblade
Grenade
Bomb
Gun
Sniper Rifle
Laser Gun
Favorite food
Pork Tonkatsu
Teriyaki
Sushi
Tempura
Ramen
Japanese curry
Okonomiyaki
Shabu-shabu
Miso soup
Yakitori
Onigiri
Udon
Soba
Gyūdon
Green tea
Sprites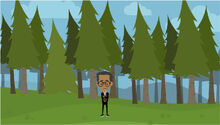 I. Hunting dress
II. New dress or new outside dress from school
III. Magician dress
IV. Bathing dress
V. Space suit
VI. Karate suit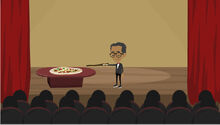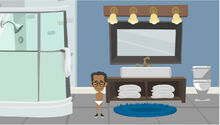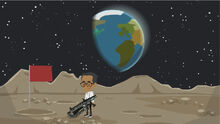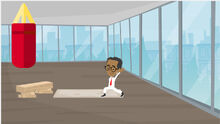 Gallery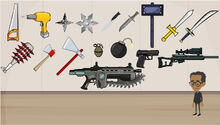 I. Peter and his wall of weapons
II. Peter and his wall of weapons (wall 2)
III. Peter holding a pencil
IV. Peter is painting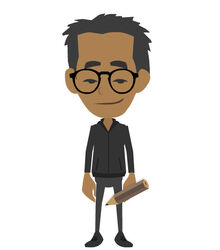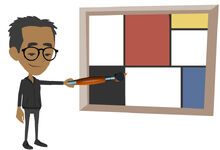 Community content is available under
CC-BY-SA
unless otherwise noted.