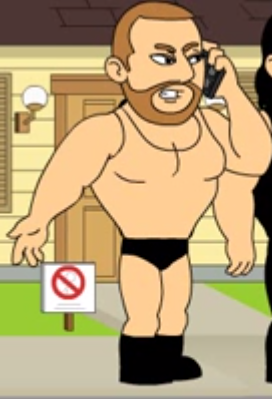 Triple H 
also known as 
Hunter Heart Helmsley 
is a anti-hero and an good character in WWE, his best friends are Shawn Michaels, X-Pac, Road Dogg and Billy Gunn.
Voice: Paul, Eric (sometimes)
Likes and Dislikes
Likes: Shawn Michaels, Road Dogg, Billy Gunn, X-Pac, The Undertaker, good stuff, Wrestling Skills, Stephanie McMahon.
Dislikes: Bad stuff, losing a match, The Wyatt Family.